PREMIERE
New movie "Bootlicker in strings"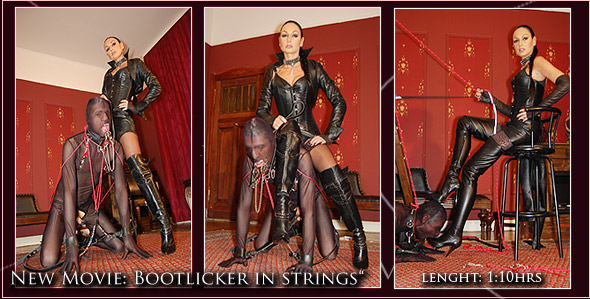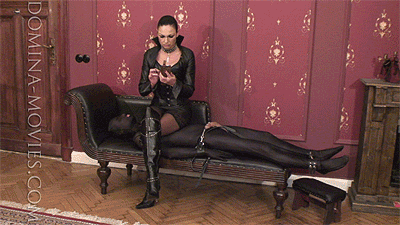 On a lazy afternoon I spend my time to update my Facebook account during Bootlicker has to be my couch.
Fast Bootlicker becomes my model.
Length: 56min
Keywords: boot fetish, boot domination, boot licking, bootlicker, cbt, nipple torture play, human furniture, female domination, nylons, boots, high heels, gloves
Bootlicker degraded and humiliated to a sissy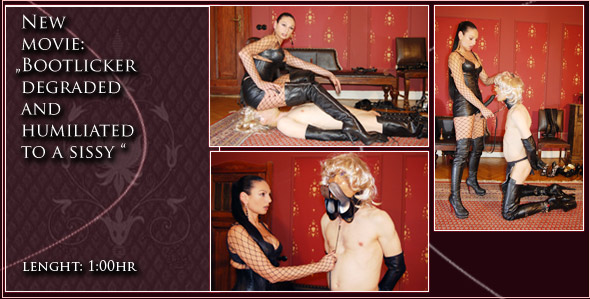 Story: Over many years Bootlicker needs to come for bootlicking training to Madame Catarina. Seemingly with out any success. Thats why today Bootlicker get no pain, he will get a punishment in degrading and humiliating…


Keywords: Bootlicker, cross-dressing, leather, boots, gloves, high heels, sissy, maid, strap-on sucking, tace sitting


Length: 1:00hr
New movie "Bootlicker's Interrogation" -movie two
Story: The interrogation goes forward as Madame is detecting the stolen boots from the first movie are slightly damages and have some scratches. To buy new boots she wants to exacting the bank account numbers from Bootlicker. This is a really hard Bootlicker movie.

Keywords: boots, boot licking Bootlicker, high heels, female domination, cbt, nipple play, humiliation, mouse traps, clamps, pain, leather, trampling,face sitting, wax
Length: 50min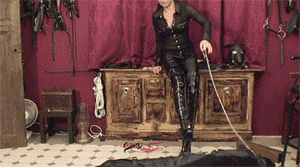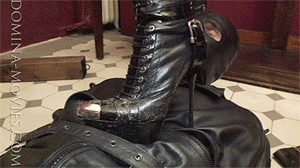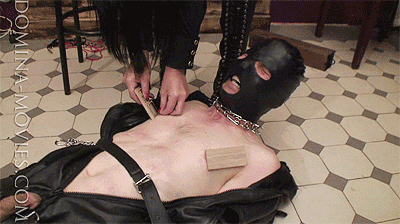 New movie "Bootlicker's Interrogation" -movie one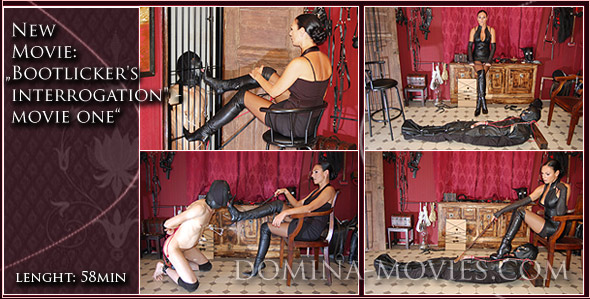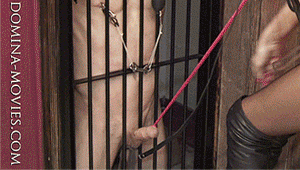 Story: Bootlicker is suspected by Madame to stolen one of her exeansive Italian designer boots. A horrible, painful and strong
interrogation starts. In between the torture Bootlicker must stay tied bondaged in the cage or last bondage leather back. 3 nights
Madame needs to find out the trough…
In movie II the painful punishment follows.
Length: 58min


Keywords: boots, boot licking Bootlicker, high heels, female domination, cbt, nipple play, cage, humiliation, gagged, blindfold,

Teacher's Lesson with Bootlicker and Miss Leni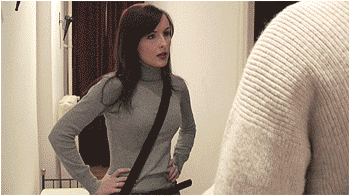 Story: Bootlicker in a new great story with Madame Catarina as an headmistress from a school, Fraulein Leni
as a student girl and Bootlicker themselves as the horny teacher. In part one Fraulein Leni meets her teacher
Herr Meyer at the school floor and is asking him for her mark. She is very upset when he told her the mark is
very bad but he knows an idea to change it onto a better one: Herr Meyer offers Leni to lick her boots!
Now Fraulein Leni is more then upset, she is really mad at the teacher. She goes to the headmistress to tell her
the problem. But Madame Catarina is knowing it already and invite Leni for a "nice evening" with Herr Meyer
to show her what is to do to control the horny teacher. Leni should bring some spiky high heel boots to the meeting....
Like a beetle on the back now "Herr Meyer" will trained by both ladies to suck and lick the spiky heels. As an
hard order he must do his job while Madame is standing on his chest. No way out - he has to do what the Ladies
want him to do...
Keywords: bootlicking, double femdom, domination, leather boots, high heels
Length: 48min
Bootlicker's Doggy Day 03
Story:
EN: Today Bootlicker is a very balky dog, Madame Catarina takes a lot of power to control him, force him and train him as a good boy in sit, down and retrieving. At first gets trained with some doggy cookies, later he hast to retrieve Madame's high heels. But no pair of shoes can impress her until he brings one with a 5,9 inches metal steel heel. Perfect to trample on his body and doggy cock. Of course a dog also needs to eat but only with good doggy food! Who don't want it gets the consequences: Madame is throwing the doggy food bowl over him and Bootlicker must clean her soles and heels during he get milked by boot job to cum.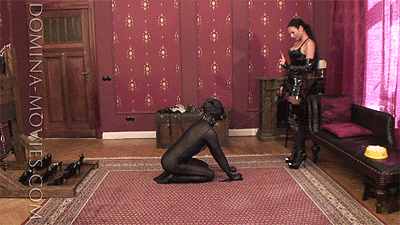 SUBTITLED: "Bootlicker's Day Revival"
A day with Madame Catarina and Bootlicker from the early morning to midnight. Madame is changing her outfit three times, from casual in Jeans, shirt and mules, to a short leather mini skirt, blouse, boots and fur jacket into a black party dress with over knee boots and also a fur jacket. Bootlicker get used as human furniture like chair or footrest, shoe polishing machine or boot jack. When Madame returns form the party late at midnight Bootlicker expecting really dirty boots, covered with mush. But no way out - he has to do his job. But in the end he gets an award, a boot job.

Keywords: human furniture, face sitting, humiliation, boot fetish, high heels, body sitting,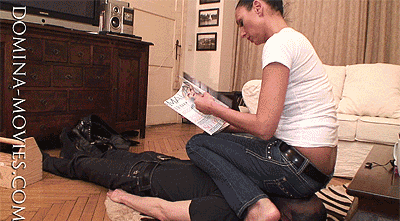 New movie:" Black'n'Shiny - new boots from Bootlicker II"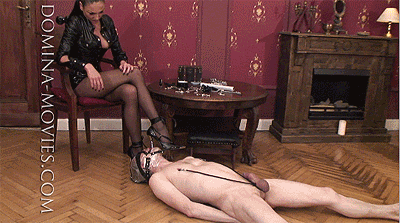 Story: Bootlicker was ordered to buy a new pair of boots for Madame. His head wrapped in cling film he has to change her high heels into the new overknee crotch pvc boots. Later he gets more and more wrapped in black film, gets used as human furniture, trampling mat, tortured with cbt and nipple torture and forced to cum under her red sole in the end.
Keywords: trampling, bdsm, humiliation, face slapping, face sitting, whipping, caning, spanking, boots high heels, nipple torture, humiliation,
Length: 43min
"Bootlicker as Retro-Shoe-Shine-Machine"
Cooped up in a big traveling box Bootlicker has to escort Madame on each trip to make sure her boots are at all times perfectly clean. Back from her last trip on an old sailing ship in south Egypt Madame returns with two big suitcases and one big box. The boots and high heels are dusty from the desert and dirty from horse sweat and dung.

What Bootlicker needs is in the suitcases, like shoe polish, a wipe, a brush or in his mouth, like his tongue...

Keywords: Bootlicker, boots high heels, shoe shine machine, cbt humiliation, smoking,