PREMIERE
Female Justice Case 058/2011
In a world where woman are over men of course the law is in womans hands too. But this is not a normal justice with prisons, in this world the hard crimes will be avenged by corporal punishments. This is a new movie with case number 058/2011.
In that case Madame is using two new intruments: A sjambok and and pizzle (Ochsenziemer). Very heavy like weapons!
Keywords: female justice, corporal punishment, sjambok, ochzenziemer, pizzle, brutal caning, prisoner, interrogation, bastinado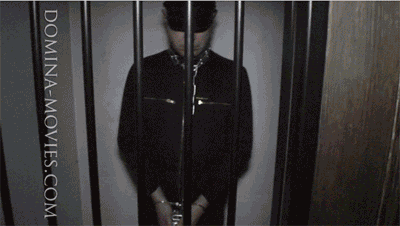 Madame's Horse Called Bootlicker II
Madame wants to train her human horse called Bootlicker a little bit outside with lunge and ride him over the field.Bootlicker gets saddled and harnessed. At the second part of the movie Bootlicker gets trampled in the mush, Madame is crushing some fruits on his body and give him a dirty bootjob.

Keywords: pet play pony horse boys, riding, riding boots, humiliation, cbt, boots, high heels, trampling, leather, Bootlicker,

Length: 43:00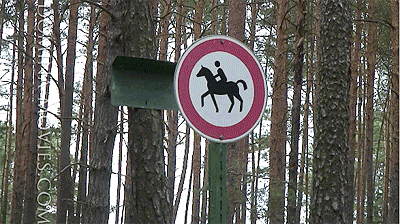 Dr Psycho and her Whips
STORY: Dr. Psycho takes her patient - the exhibitionist from the last movie - again out of the cage for the next treatment. This time she likes to use a lot of different sticks and whips to cure him from his uncontrolled sexual behavior. The heaviest instrument is a cane covered with laced leather, Madame must use him with both hands.
KEYWORDS: whips, canes, rubber covered cane, laced leather covered cane,cage, bondage, leather boots, nipple torture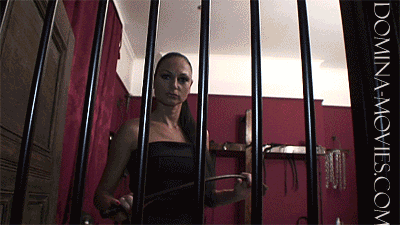 "Jail House Boot Camp"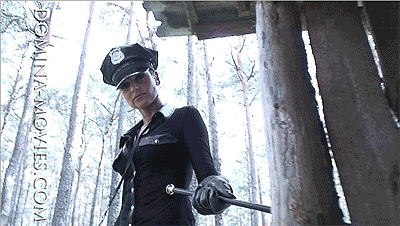 Story: A jail house is bad but a jail house boot camp is terrible. The prisoner has to running with weights on his legs, crawling like a worm under the whip and has to make push-ups with a gas mask on and the jail keeper on his back. To the absolutely exhaustion he gets pushed, punished and humiliated...

Keywords: boot camp, coporal punishment, full body whipping, single tail, humiliation, chains and cuffs,

Length: 40min
New movie "Agent One VI - Interrogation of a spy"

Story: Do you remember the female agent who is overpower and interrogating spy's and enemies? She is back in a new movie and wants to know the password of a Swiss numbered account from the other spy. Of course it takes a little time and some nice torture methods like full body whipping and extreme nipple torture but in the end Agent One is winning the game…
Keywords: full body whipping, corporal punishment, single tail, bull whip, extreme nipple tortore, interrogation, smoking, leather boots, high heels, face slapping,
Length: 44min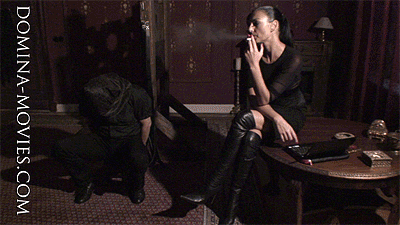 "Forced Under Heels"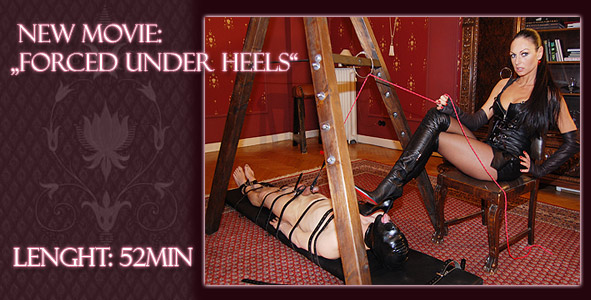 Story: A new crazy story with Bootlicker, heavy forced from Madame Catarina under her high heels. Ropes, collars, leather belts, clamps and cbt - all mixed - a must have for every lover of heavy boot licking.Bootlickers cock is fixed, the hands at the back and around his neck a prickly dog collar. All robes ending in Madame's hand to force him like a marionette...

Keywords: boots, high heels, trampling, Bootlicker, Madame Catarina, cbt, boot job, boot licking, nipple clamps, nipple torture, gloves, leather, humiliation, captivation, torture, cock clamps,

Length: 52:00 min
"Big Mouth - Day ONE"
ENGLISH SPOKEN!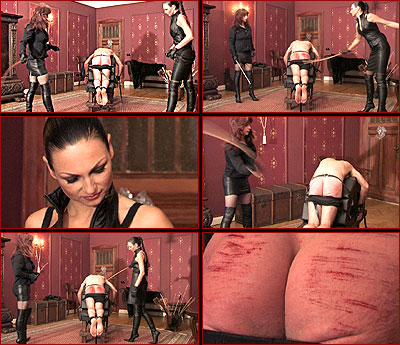 What happens to a slave who writes to two very sadistic Mistresses an email that he can take much more pain than any other slave before in the videos?
New Movie: "Pilloried"
Willkommen auf Domina-Movies
Dies ist noch eine Baustelle und Sie können keinerlei Filme erwerben!