PREMIERE
The Hidden FemDom Farm V
Madame Catarina has imprisoned a slave at the hidden torture farm. Although she has trained him well there is always fun to be had testing a slave to his limits.Madame Catarina decides to take the slave from his prison cell to enjoy some poolside amusement and test his devotion.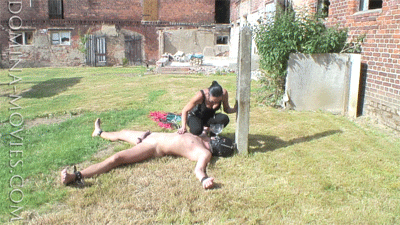 Bootlicker's Doggy Day IV
Madame Catarina returns from walking her dog Bootlicker in the Kurfuerstendamm, a luxury shopping street in the centre of Berlin-West. Bootlicker has misbehaved on the shopping trip as he only wanted to play with other dogs, especially the bitches, made messes in the street and would not follow when his mistress called him.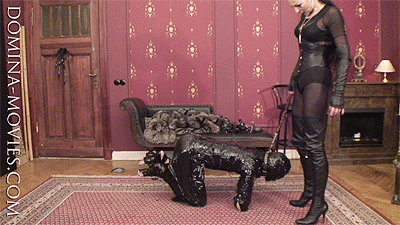 Training for a Leather Slave
Madame Catarina is wrapping, dressing, torment and punishing her leather slave with a lot of toys and submissive games...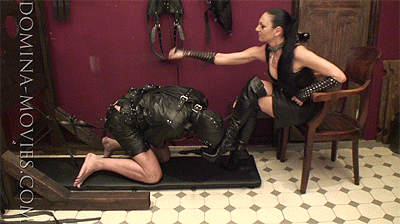 Madame's Brunch with Bootlicker
Dressed in black seemed nylons, a retro garter belt and her morning coat Madame wants to enjoy a nice sparkling wine breakfast - a brunch, and Bootlicker can join her. A new job for Bootlicker to "assist" Madame at her brunch, but if you can imagine he'll do his job not as perferct as Madame prefer.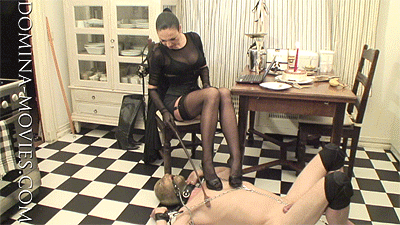 The Failed Dungeon View
ENGLISH SUBTITLES
Story: A young and horny man wants to visit my salon... I guess he wants to get horny for free, so I kick him by the balls down on his knees. Some leather belts, a big Bamboo stick is all I need to make him unmovable and ready for my free dungeon treatment that he will never forget....Face slapping, ball kicking'n'basting, breath control with the rubber mask and nipple torture gives perfect fun for me.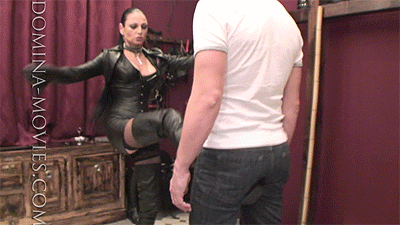 Autumn- bad month for Bootlicker
Madame Catarina returns from walking the dog in the forest where she was overtaking by a strong rain shower. Returned with extreme muddy boots she rings for Bootlicker to clean the dirty boots but of course he isn't doing his job very well and need some education help at the next torture room...
Hidden FemDom Farm - Agent One testing the new spy recruit
In movie one "Agent ONE breaks the spy" Madame Catarina as Agent ONE overpower and tortured the spy and captured him in a dark cellar to find out the mobile number of his employer of an offences....But this movie - part two shoes the that the spy is defected to Agent One's agency. But can Agent ONE trust him? Is he loyal?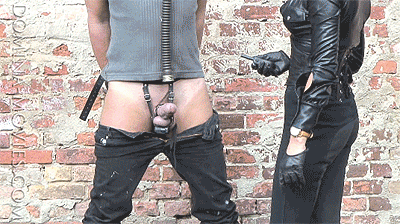 Madame's Spiky Heels and Bootlicker's Distress
Bootlicker has bought new high heels for Madame - very dangerous shoes with metal spikes at the top and another pair of high heels but a least Madame lest him suffer under her shiny boots. She weras two different high heels with spikes and some shiny boots and with the boots she crushes some friut and chocolate and a smoked cigerette that Bootlicker has to swallow....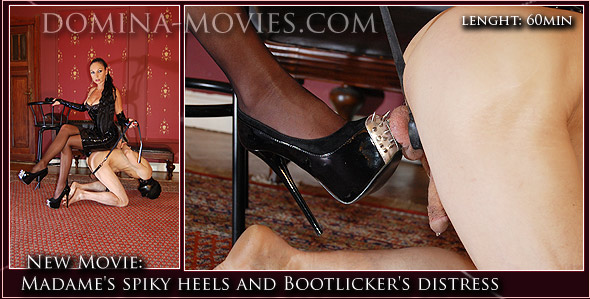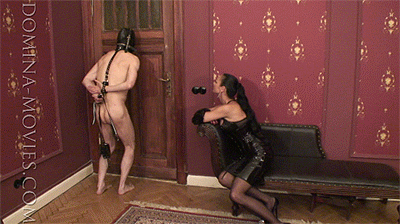 New movie: "Testing a new foot'n'boot actor slave"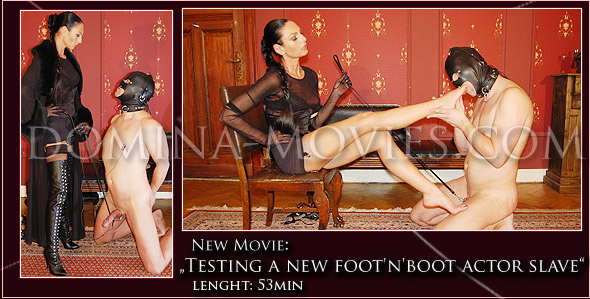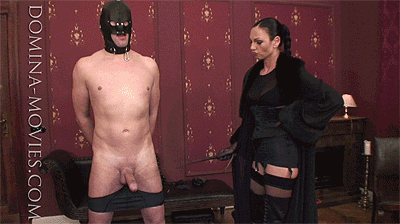 Story: I've received a new actor application and ordered him to me for a nice afternoon test. And believe me - I have test him hard and a lot!
In boot licking, electro play, cbt, foot worship and much, much more....
Keywords: bare foot job, electro play, boot fetish, boot domination, boot licking, Bootlicker, cbt, nipple torture play, human furniture, female domination, nylons, boots, high heels, gloves
Length: 35min
New movie "Bootlicker in strings"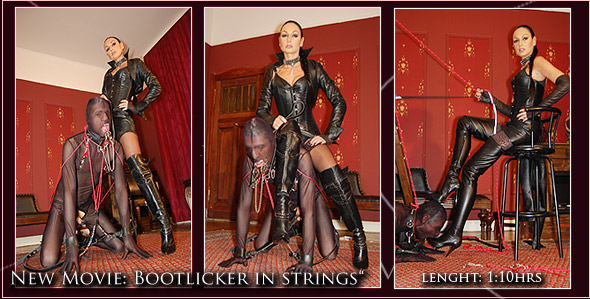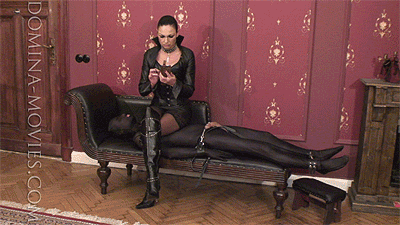 On a lazy afternoon I spend my time to update my Facebook account during Bootlicker has to be my couch.
Fast Bootlicker becomes my model.
Length: 56min
Keywords: boot fetish, boot domination, boot licking, bootlicker, cbt, nipple torture play, human furniture, female domination, nylons, boots, high heels, gloves
Bootlicker degraded and humiliated to a sissy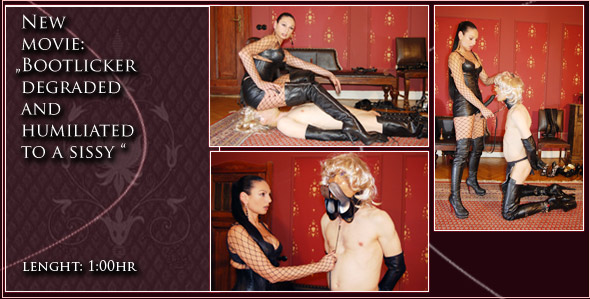 Story: Over many years Bootlicker needs to come for bootlicking training to Madame Catarina. Seemingly with out any success. Thats why today Bootlicker get no pain, he will get a punishment in degrading and humiliating…


Keywords: Bootlicker, cross-dressing, leather, boots, gloves, high heels, sissy, maid, strap-on sucking, tace sitting


Length: 1:00hr
New movie "Bootlicker's Interrogation" -movie two
Story: The interrogation goes forward as Madame is detecting the stolen boots from the first movie are slightly damages and have some scratches. To buy new boots she wants to exacting the bank account numbers from Bootlicker. This is a really hard Bootlicker movie.

Keywords: boots, boot licking Bootlicker, high heels, female domination, cbt, nipple play, humiliation, mouse traps, clamps, pain, leather, trampling,face sitting, wax
Length: 50min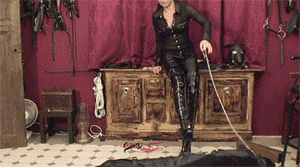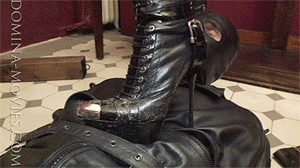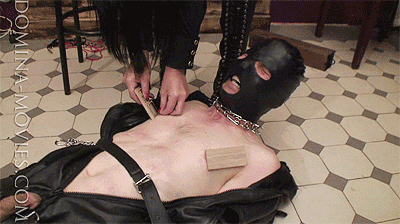 New movie "Bootlicker's Interrogation" -movie one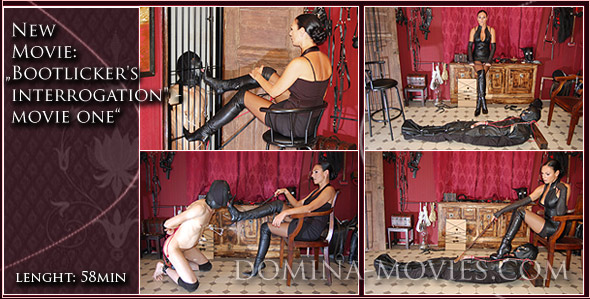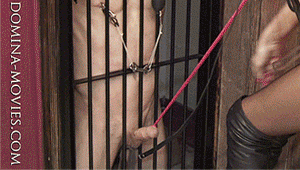 Story: Bootlicker is suspected by Madame to stolen one of her exeansive Italian designer boots. A horrible, painful and strong
interrogation starts. In between the torture Bootlicker must stay tied bondaged in the cage or last bondage leather back. 3 nights
Madame needs to find out the trough…
In movie II the painful punishment follows.
Length: 58min


Keywords: boots, boot licking Bootlicker, high heels, female domination, cbt, nipple play, cage, humiliation, gagged, blindfold,

Teacher's Lesson with Bootlicker and Miss Leni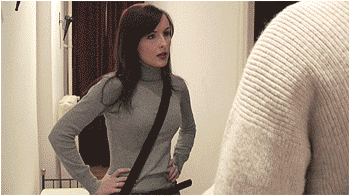 Story: Bootlicker in a new great story with Madame Catarina as an headmistress from a school, Fraulein Leni
as a student girl and Bootlicker themselves as the horny teacher. In part one Fraulein Leni meets her teacher
Herr Meyer at the school floor and is asking him for her mark. She is very upset when he told her the mark is
very bad but he knows an idea to change it onto a better one: Herr Meyer offers Leni to lick her boots!
Now Fraulein Leni is more then upset, she is really mad at the teacher. She goes to the headmistress to tell her
the problem. But Madame Catarina is knowing it already and invite Leni for a "nice evening" with Herr Meyer
to show her what is to do to control the horny teacher. Leni should bring some spiky high heel boots to the meeting....
Like a beetle on the back now "Herr Meyer" will trained by both ladies to suck and lick the spiky heels. As an
hard order he must do his job while Madame is standing on his chest. No way out - he has to do what the Ladies
want him to do...
Keywords: bootlicking, double femdom, domination, leather boots, high heels
Length: 48min
Bootlicker's Doggy Day 03
Story:
EN: Today Bootlicker is a very balky dog, Madame Catarina takes a lot of power to control him, force him and train him as a good boy in sit, down and retrieving. At first gets trained with some doggy cookies, later he hast to retrieve Madame's high heels. But no pair of shoes can impress her until he brings one with a 5,9 inches metal steel heel. Perfect to trample on his body and doggy cock. Of course a dog also needs to eat but only with good doggy food! Who don't want it gets the consequences: Madame is throwing the doggy food bowl over him and Bootlicker must clean her soles and heels during he get milked by boot job to cum.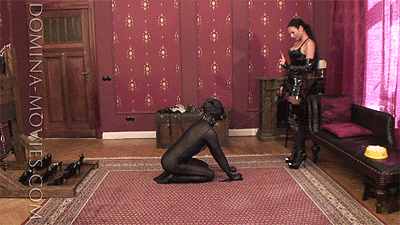 SUBTITLED: "Bootlicker's Day Revival"
A day with Madame Catarina and Bootlicker from the early morning to midnight. Madame is changing her outfit three times, from casual in Jeans, shirt and mules, to a short leather mini skirt, blouse, boots and fur jacket into a black party dress with over knee boots and also a fur jacket. Bootlicker get used as human furniture like chair or footrest, shoe polishing machine or boot jack. When Madame returns form the party late at midnight Bootlicker expecting really dirty boots, covered with mush. But no way out - he has to do his job. But in the end he gets an award, a boot job.

Keywords: human furniture, face sitting, humiliation, boot fetish, high heels, body sitting,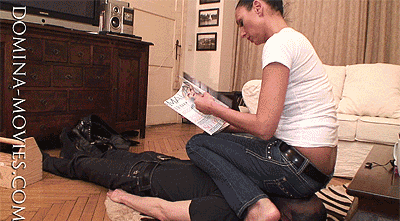 New movie:" Black'n'Shiny - new boots from Bootlicker II"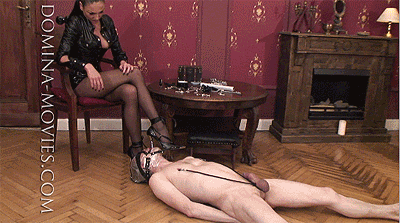 Story: Bootlicker was ordered to buy a new pair of boots for Madame. His head wrapped in cling film he has to change her high heels into the new overknee crotch pvc boots. Later he gets more and more wrapped in black film, gets used as human furniture, trampling mat, tortured with cbt and nipple torture and forced to cum under her red sole in the end.
Keywords: trampling, bdsm, humiliation, face slapping, face sitting, whipping, caning, spanking, boots high heels, nipple torture, humiliation,
Length: 43min
"Bootlicker as Retro-Shoe-Shine-Machine"
Cooped up in a big traveling box Bootlicker has to escort Madame on each trip to make sure her boots are at all times perfectly clean. Back from her last trip on an old sailing ship in south Egypt Madame returns with two big suitcases and one big box. The boots and high heels are dusty from the desert and dirty from horse sweat and dung.

What Bootlicker needs is in the suitcases, like shoe polish, a wipe, a brush or in his mouth, like his tongue...

Keywords: Bootlicker, boots high heels, shoe shine machine, cbt humiliation, smoking,
New boots from Bootlicker
Story: In view of Madame's birthday next month Bootlicker saving all his pocket money for a new pair of Italian designer boots for his Mistress. Of course these boot needs to be cleaned and tested on his body, cock and tongue...
Keywords: Bootlicker, boots high heels, cbt, cockbox, face sitting, food stool, leather boots, living furniture, madame catarina, movie, trampling, video, smoking, living ashtray,
Length: 51min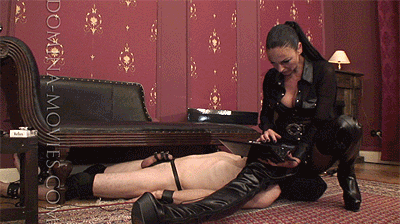 New movie: "Trampling the Pizza Boy"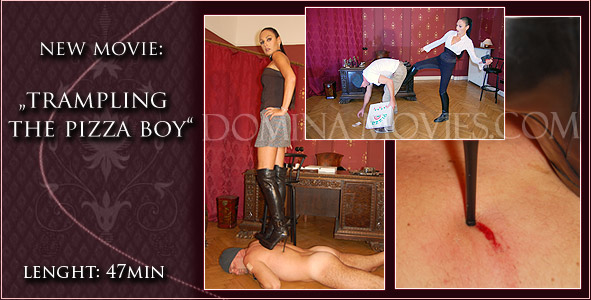 Story: Madame Catarina comes from horse back riding in riding boot and breeches and is very hungry, so she is ordering a pizza by telephone. The pizza comes all time to late and is cold because the pizza boy is a very lazy boy. When Madame wants to pay the pizza she let the bill falling and the boy is bend town. This is a perfect moment to give him a heavy kick into his balls that he keel over.
Madame starts a hard trampling with her riding boots, face standing and much more In the end she is hopping with spiky high heels on his body and scratches a deep red whole into his back skin...The heaviest trampling from all of our productions!
Keywords: trampling, ball busting, face standing, boots, high heels, feed, cbt, come under heels, face slapping, smoking, human ashtray, spitting
Lenght: 47min
Madame's Horse Called Bootlicker II
Madame wants to train her human horse called Bootlicker a little bit outside with lunge and ride him over the field.Bootlicker gets saddled and harnessed. At the second part of the movie Bootlicker gets trampled in the mush, Madame is crushing some fruits on his body and give him a dirty bootjob.

Keywords: pet play pony horse boys, riding, riding boots, humiliation, cbt, boots, high heels, trampling, leather, Bootlicker,

Length: 43:00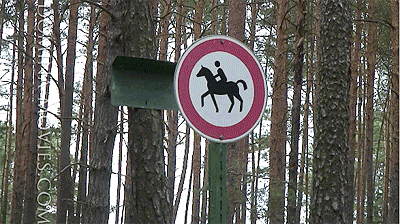 New movie: "Bootlicker the foot step"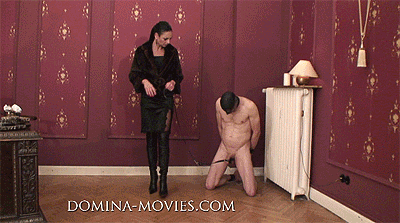 Story: Basically Madame Catarina wants to placing some old books on her old cupboard. Just to using a ladder is to simple but to use Bootlicker as a footstep in front of the ladder makes it much more funny for Madame and more humiliatingly for him.

Keywords: humiliation, cbt, boots, high heels, trampling, leather, Bootlicker, cockbox,
Length: 45min

Trailer
New movie "Madame's horse called Bootlicker"


Story: Madame is coming from horse back riding but Bootlicker must stay in the stable to get trained as pony boy and licking her from the stable dirthy riding boots. Also he gets trampled, cbt tortured and in the extraordenarylly way of bootjob: cum by sticking the heel into the cock foreskin (Frenulum praeputii).
Keywords: horse training, human pony boy, saddle, jodhpurs, riding crop, boot licking, bootlicker, sattel, boot job, cbt, tease and denial, bondage,
Lenght: 48min
Watch the trailer by clicking here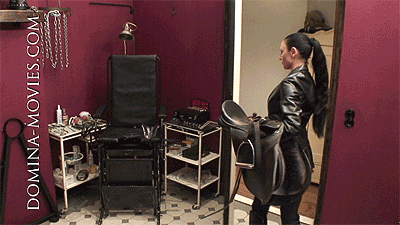 Video "Human Furniture - Bootlicker as foostool"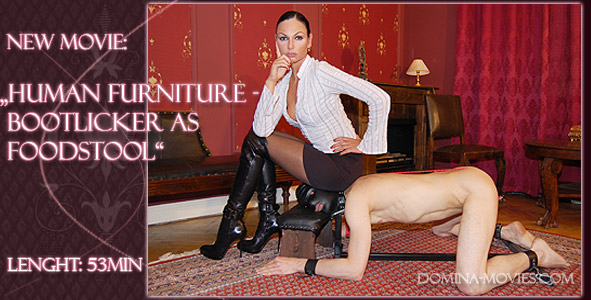 Story: A new job for Bootlicker: Madame Catarina's human furniture!
Suffering under her butt, used as chaise long, foodrest or pillow...
Keywords: Full weight face sitting, boots, boot licking, leather, humiliation,
boot job, cock squeezing,
Lenght: 53 min
"Forced Under Heels"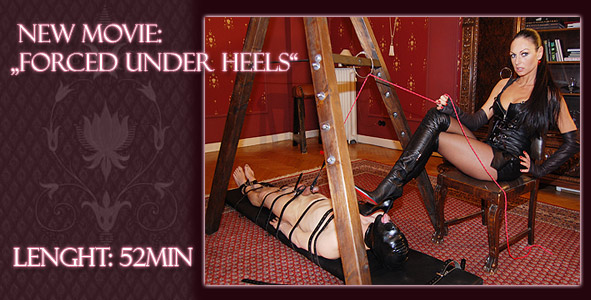 Story: A new crazy story with Bootlicker, heavy forced from Madame Catarina under her high heels. Ropes, collars, leather belts, clamps and cbt - all mixed - a must have for every lover of heavy boot licking.Bootlickers cock is fixed, the hands at the back and around his neck a prickly dog collar. All robes ending in Madame's hand to force him like a marionette...

Keywords: boots, high heels, trampling, Bootlicker, Madame Catarina, cbt, boot job, boot licking, nipple clamps, nipple torture, gloves, leather, humiliation, captivation, torture, cock clamps,

Length: 52:00 min
New Movie "Slave Torture"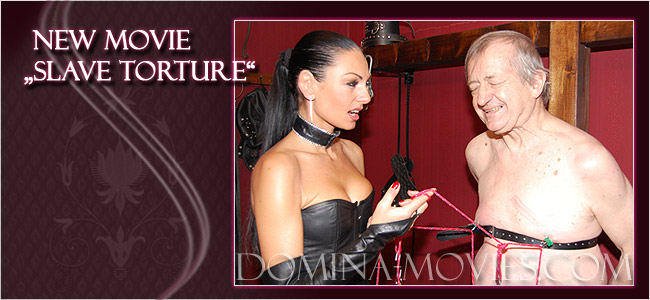 Story: There is no story because the maso slaves has to comes over just to entertain Madame
with his suffering.
Keywords: full body whipping: riding crop, rubber covered cane, dog whip, floggers, Bastinado,
cbt: nipple lamps, cock clamps, spike role, weights,
spiky chair, humiliation, captivation,
Lenght: 33:00 min
"Suffering for Madames's Heels"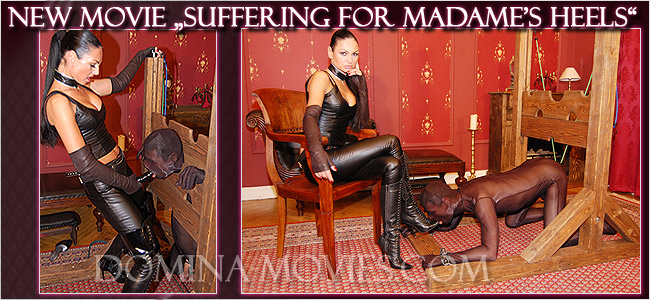 Story:In this movie Bootlicker has to handle a hard training. Madame Catarina has a lot of hard tests prepared for Bootlicker to let him suffering and train him to be a better boot jack.
Keywords: Trampling, boot licking, cbt, boots, gloves, leather, high heels, humiliation, captivation, mules, nylons, feet, torture, strap-on sucking, heels sucking, tongue clamp, cock clamps, living ashtray, smoking
Lenght: 1:03min

Video "Red Butt Thief"
Story: One of madame's house butler returns from the supermarket. Madame knows he is a pickpocket and controls his jacket. Of course she find something. But the thief is denies. Best answer: strong OTK for establishment of the truth and then hard caning for the punishment!

Keywords of the movie:
- OTK - spanking-
- caning - humiliation
- red butt - interrogation
- leather, gloves
- high heels, boots
Lenght: 40min
No member ship, just buy this movie? Click here
Video "MCircus de bizarre"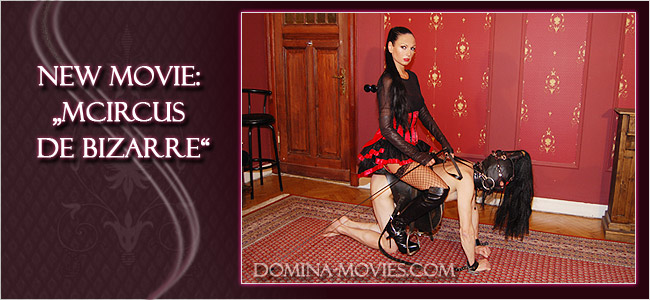 Welcome in the manege of "MCircus du bizarre", where horses get trained,
clowns humiliated, dogs make tricks. Madame Catarina as the director is entertaining you
in a awesome outfit and expansive designer boots. The main attractions of the show is a trampling
number with a new toy, made by Bootlicker themselves. A wooden board, wholes for cock and balls inside
and a lot of elastic bands are fixing the cock in the right position for Madame to trample, to torture and to
milk him with her boot sole.
Keywords of the movie:
- riding
- horse
- dog training
- cbt
- boots 'n heels
- boot job
- trampling
- smoking/living ashtray
Lenght: 50min
New Movie: "Dr. Psycho and the exhibitionist"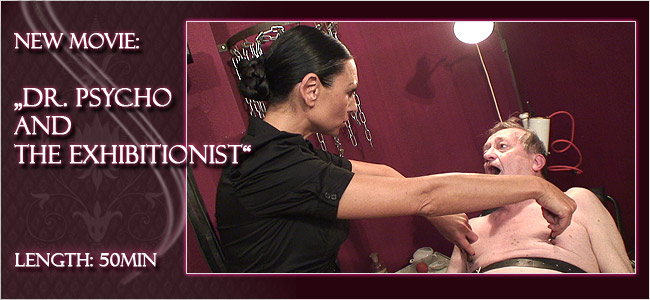 Dr. Psycho allways interested to torture men, find today a special victim. An old horny gay who be laid in exhibitionism.
With the following extreme hard therapies Dr. Psycho tries to cure the man:
- extreme accupuncture at cock and balls
- cbt and nipple torture with iron claws, needles, electricity
- urethra extension by delators
- masturbation by a vibrator
New Movie "Bootlicker at the desk"